Notice for Selection of the Authorized Agency
2021/01/22
ATMA
ATMA on ammattimaisen silkkipainolaitteiden valmistajan tunnettu kansainvälinen tuotemerkki, joka tarjoaa erilaisia ​​tulostustekniikoita, kuten tasopainon, sylinteripuristimen, rullalta rullapainon ja digitaalisen mustesuihkutulostimen. Tuotesovelluksen kattavuus sisältää teollisen koristetulostuksen, graafisen painatuksen, painetun Piirien tulostus, optoelektroninen tulostus, lasitulostus ja biolääketieteellinen tulostus. Laajentaaksemme palvelun maailmanlaajuisille käyttäjille eri sektoreilla, haluamme kutsua aggressiivisen agentin, jolla on samanlaiset ihanteet ja uskomukset, liittymään ATMA-liiketoimintatiimiin. Etuja ja etuja myönnetään, kuten kattavan varatuen saaminen, strateginen markkinoinnin edistäminen, kilpailukykyinen hintaetu, laadukas takuupalvelu ja brändin kunnia.
Jos pätevyytesi vastaa alla lueteltuja ehtoja, älä epäröi lähettää yritysprofiilisi sähköpostiosoitteeseen jansen@atma.com.tw Otamme sinuun yhteyttä lisäkeskusteluja varten.
1) Sinulla on mekaniikka- ja sähköhuoltoalan pätevyys, tausta ja kokemus silkkipainosta tai vastaavasta painotekniikasta.
2) Hallittu myynti- ja tekninen palveluryhmä sekä perustettu paikallinen palvelukeskus.
3) Ammatillisen prosessin tuntemus edellä mainittujen sovellusalojen osalta.

Best Sale
ATMA Notice for Selection of the Authorized Agency Introduction
ATMA CHAMP ENT. CORP. is Taiwan supplier and manufacturer in manufacture professional screen printing related machineries. ATMA has been offering our customers high quality silk screen printing, screen printing, screen printing machine, screen printer, roll to roll screen printing, cylinder press since 1979. With both advanced technology and 40 years experience, ATMA always make sure to meet each customer's demand.
---
Hot Products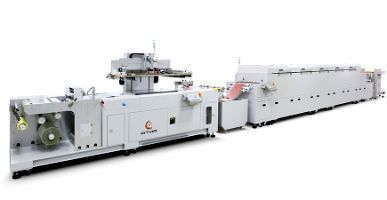 Roll-to-Roll Screen Printing Line
Multi-function automatic Roll-to-Roll production line for all flexible rolled material,...
Lue lisää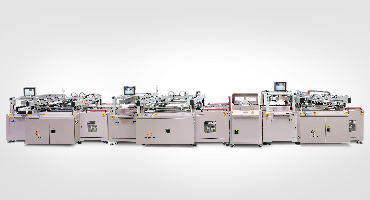 Wet-film Plug-via Solder Mask
Breakthrough conventional process mode, three times printing with three times drying,...
Lue lisää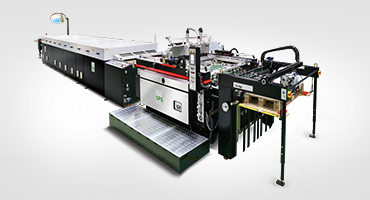 Stop Cylinder Screen Printing Line
Screen printing speed attains highest 4000 cycles per hour within industry, under high...
Lue lisää