SPS fuld serie af højhastigheds-STOP-cylinder screenprinterlinje tildelt officielt CE-certificering fra EU
2020/11/27
ATMA
ATMA adheres to the concept of "Innovative Value, Superior Excellence" and continues to deepen research and development technology, constantly innovate and introduce German and Japanese experience in design and craftsmanship, the safety protection design of the machine is integrated into EU safety regulations.
Back to year 2000, ATMA took leading in the industry and was awarded the official CE certification for full series of four-post type screen printer, significant sales in the market is achieved. Following the cooperation with German SPS Strategic Alliance, the official CE certification for full series of High-speed STOP Cylinder Screen Printing Line was awarded in October, 2020. Also, the screen printer is verified by the specific standards EN1010-1, EN1010-2, and Jet Air + UV Complex Dryer is verified by the specific standard EN1539.
Bedste salg
ATMA SPS Fuld serie af højhastigheds STOP-cylinder serigrafilinje tildelt officielt CE-certificering fra EU-introduktion
ATMA CHAMP ENT. CORP.er Taiwan leverandør og producent i fremstilling af professionelle serigrafi relaterede maskiner. ATMA har tilbudt vores kunder højkvalitets silketryk, serigrafi, serigrafimaskine, serigrafi, rulle til rulle serigrafi, cylinderpresse siden 1979. Med både avanceret teknologi og 40 års erfaring sørger ATMA altid for at opfylde hver enkelt kundes efterspørgsel.
---
Hotte produkter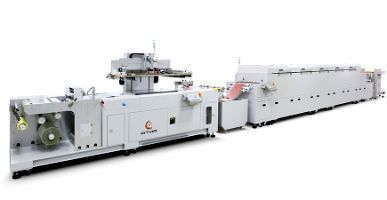 Roll-to-Roll Screen Printing Line
Multi-function automatic Roll-to-Roll production line for all flexible rolled material,...
Læs mere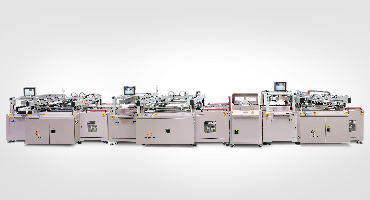 Wet-film Plug-via Solder Mask
Breakthrough conventional process mode, three times printing with three times drying,...
Læs mere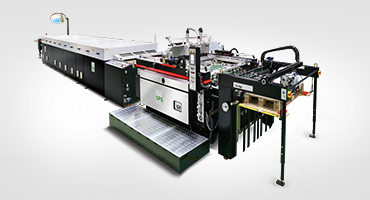 Stop Cylinder Screen Printing Line
Serigrafihastigheden opnår de højeste 4000 cyklusser i timen inden for industrien, under...
Læs mere