SPS Full Series of High-speed STOP Cylinder Screen Printing Line Awarded Officially CE Certification from EU
2020/11/27
ATMA
ATMA noudattaa käsitettä "Innovative Value, Superior Excellence" ja jatkaa tutkimus- ja kehitysteknologian syventämistä, innovoi jatkuvasti ja esittelee saksalaista ja japanilaista kokemusta suunnittelusta ja ammattitaitosta, koneen turvallisuussuojasuunnittelu on integroitu EU:n turvallisuusmääräyksiin.
Vuoteen 2000 asti ATMA otti alan johtavan aseman ja sai virallisen CE-sertifikaatin nelipylvästyyppisten näyttötulostimien täysille sarjalle, mikä merkitsee merkittävää myyntiä markkinoilla. Yhteistyön jälkeen saksalaisen SPS Strategic Alliancen kanssa, virallinen CE-sertifikaatti High-Speed ​​STOP -sylinteripainolinjan koko sarjalle myönnettiin lokakuussa 2020. Lisäksi seulatulostin on varmennettu erityisstandardien EN1010-1, EN1010-2 mukaisesti. , ja Jet Air + UV Complex Dryer on varmennettu tietyn standardin EN1539 mukaan.
Best Sale
ATMA SPS Full Series of High-speed STOP Cylinder Screen Printing Line Awarded Officially CE Certification from EU Introduction
ATMA CHAMP ENT. CORP. is Taiwan supplier and manufacturer in manufacture professional screen printing related machineries. ATMA has been offering our customers high quality silk screen printing, screen printing, screen printing machine, screen printer, roll to roll screen printing, cylinder press since 1979. With both advanced technology and 40 years experience, ATMA always make sure to meet each customer's demand.
---
Hot Products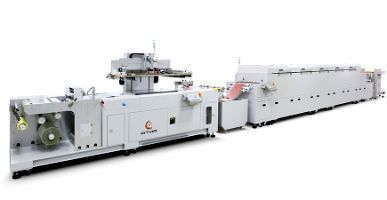 Roll-to-Roll Screen Printing Line
Multi-function automatic Roll-to-Roll production line for all flexible rolled material,...
Lue lisää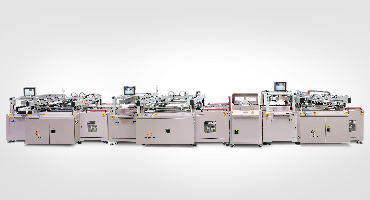 Wet-film Plug-via Solder Mask
Breakthrough conventional process mode, three times printing with three times drying,...
Lue lisää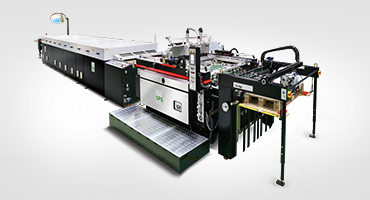 Stop Cylinder Screen Printing Line
Screen printing speed attains highest 4000 cycles per hour within industry, under high...
Lue lisää